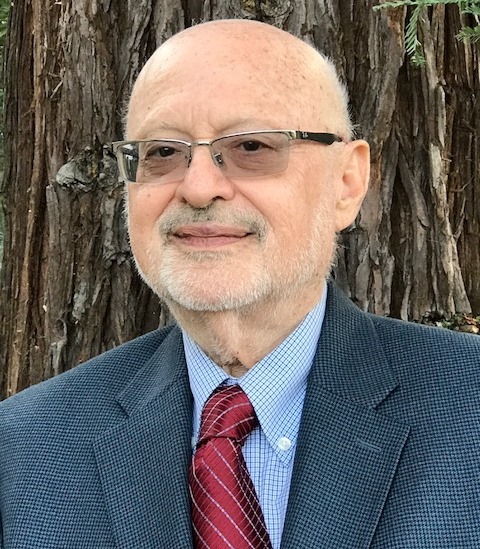 2019 Roundtable
Topic: 'Marking 105th Birthday Anniversary of the father of Contemporary Creativity: E. Paul Torrance'
Alan S. Kaufman, PhD, Yale University, Connecticut, USA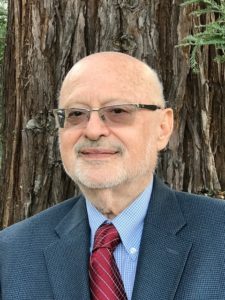 Dr. Alan Kaufman is Clinical Professor of Psychology at Yale University Child Study Center (since 1997). He is a Penn graduate who earned his PhD under Robert Thorndike at Columbia University. Alan worked closely with David Wechsler in the development of the WISC-R, and has published, with Nadeen Kaufman, numerous tests, including the KABC-II Normative Update, KTEA-3, and KBIT-2. The 1983 theory-based K-ABC, inspired by Paul Torrance's introduction of cerebral specialization theory to Alan and Nadeen, has been translated and adapted throughout the world. Alan has published widely on the clinical and neuropsychological assessment of intelligence and has greatly impacted interpretation of IQ tests, especially Wechsler's. His books include the 1979 landmark Intelligent Testing with the WISC-R and, more recently, Essentials of WAIS-IV Assessment—2nd ed. (with Elizabeth Lichtenberger; 2013) and Intelligent Testing with the WISC-V (with Susie Raiford & Diane Coalson; 2016). Alan and Nadeen co-edit the influential Wiley book series Essentials of Psychological Assessment. Alan, a Fellow of four divisions of APA and of APS, is recipient of APA Division 16's Senior Scientist Award (1997) and Division 5's Samuel J. Messick Distinguished Scientific Contributions Award (2012). Since 2012, first Fordham University, and now Gonzaga University, presents the Alan S. Kaufman Intelligent Testing Award at its annual Spring Assessment Conference. Alan's greatest achievement is being James Kaufman's father. Together they coauthored the 1995 book The Worst Baseball Pitchers of All Time.
2018 Roundtable
Topic: 'Can We Teach Creative Thinking?'
Nathaniel Barr, PhD, Sheridan College, Ontario, Canada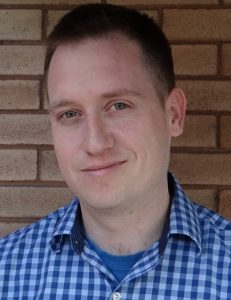 Dr Nathaniel Barr is a Professor of Creativity and Creative Thinking in the Faculty of Humanities and Social Sciences, at Sheridan College, Ontario, Canada. He specializes in cognitive psychology. Previously, he was a postdoctoral research fellow at the University of Waterloo, Canada. An accomplished researcher, Prof Barr has published articles on the psychology of creativity, moral judgment, belief, and the intersection of thinking and technology. His research has been covered extensively in the media, including Scientific American, Washington Post, CBC, and NPR, and he has been interviewed on national and international radio and television programs. During his post-doc he conducted applied research for the Bank of Canada aimed at understanding the perceptual and decision processes involved in the authentication of currency. Prof Barr has taught courses on creativity, psychology, cognition, memory, and neuroscience.
Karl K. Jeffries, PhD, University of Central Lancashire, UK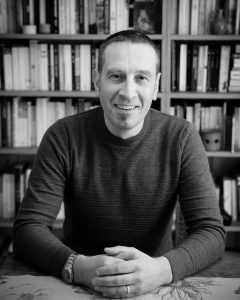 Dr Karl K. Jeffries is a design lecturer and researcher at the University of Central Lancashire (UCLan). For the past decade, he has been the Course Director for UCLan's master's distance learning programme in creative thinking. His work draws together research from the psychological sciences and arts & design sectors, with a specialist focus on testing the relationship between competencies and creativity. He was the first researcher to publish a systematic review of the Consensual Assessment Technique (CAT) in relation to design research and to resolve issues of CAT reliability as a measure of graphic design creativity. His interest in creativity research began over twenty years ago as a means to inform creative training for design professionals, postgraduate, undergraduate, and tertiary design education. This lead to the development of 'Creativity Diagnostic' software to accommodate the challenges of mass higher education at the time, and new research methodologies with which to explore the relationship between skills and creativity within the audiovisual and games design industry. Dr Jeffries' current focus is to help harmonise international protocols for the use of expert assessments in creativity research
Chris Wilson works, Aston University, United Kingdom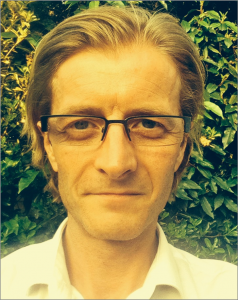 Chris Wilson works in the Centre for Learning Innovation and Professional Practice at Aston University, United Kingdom, a globally renowned higher education institution and the UK's leading university for business and the professions. He is a classically trained musician and practitioner in the technological arts with degrees in music and philosophy, has presented and published internationally on the subjects of creativity, artistry, technology and education, including the book Making Projects Sing: A Musical Perspective of Project Management. Chris is a Senior Fellow of the Higher Education Academy, UK, and winner of KIE Best Paper Recognition Award (Creativity Category).
2017 Roundtable
Topic: 'Fostering Creative Thinking in K-16 Education'
Darlene Boyd, EdD, University of California Irvine's Gifted Students Network, USA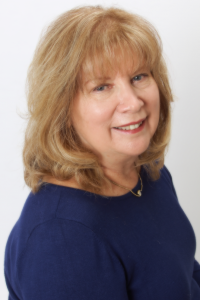 Dr Darlene Boyd has been the Director of the University of California Irvine's Gifted Students Network for over twenty years. She received her EdD from Temple University and completed postdoctoral work at Harvard University. Before coming to UCI, Dr. Boyd served as Widener University's Director of the Gifted and Creative Studies program. She has served as an assistant professor of educational administration, educational policy studies and gifted education studies. She has also served as a school district Curriculum Director in the Rose Tree Media School District. Dr. Boyd frequently presents workshops on designing curriculum for gifted students. She has presented and published articles on gifted studies and strategies for enhancing creative productive thinking.
Dr. Boyd is a founding board member and past president of the American Creativity Association. She serves as a board member for several educational associations and has been a trustee for the Los Angeles Mirman School for the highly gifted. Dr. Boyd has served on the board of the California Association for the Gifted and the Orange County Council for Gifted and Talented Education. She has received distinguished service awards from both the California Association for the Gifted and the Orange County Council for Gifted and Talented education. Dr. Boyd has given workshops on creative problem solving at numerous universities. She was the keynote speaker for the Japan-USA Representatives' Meeting and Open Symposium to Promote Creativity in Tokyo, Japan and her work is published in the Japanese Technology and Economy Journal. Most recently, she has been the featured speaker at conferences at Singapore Management University.
Dr. Boyd's research on a Stage Theory of Creative Productive Thinking, has received commendation in the US, Russia, Italy, Japan, South Africa and China. She has been asked to speak in these countries on several occasions. Dr. Boyd is a sought after speaker in the areas of creativity, creative problem solving, creative productive thinking and gifted studies.
Tara Grey Coste, PhD, University of Southern Maine, USA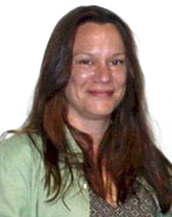 Dr Tara Grey Coste is a Leadership and Organizational Studies professor at the University of Southern Maine. Her work focuses on refining the training processes that enhance creativity in teams and on teaching business professionals techniques to enhance their leadership abilities in multi-cultural, multi-national environments. She is a Colleague of the Creative Education Foundation, Leader at the Creative Problem Solving Institute, Visiting Scholar at Singapore Management University's Wee Kim Wee Centre for Cultural Diversity in Business, Co-Founder of the International Forum of Creativity Organizations, and former President and Director of Communications of the American Creativity Association.
Vlad Petre Glăveanu, PhD, Bergen University, Norway, and University of Neuchatel, Switzerland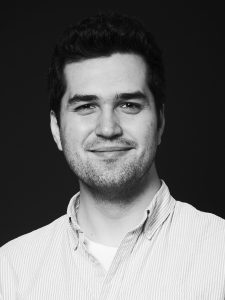 Dr Vlad Petre Glăveanu is Associate Professor II at Bergen University, Norway, and Associate Researcher at the University of Neuchatel, Switzerland, and Paris Descartes University, France. He received his PhD from the London School of Economics and Political Science, UK, and published extensively in the area of the cultural psychology of creativity with a focus on collaborative creativity, the development of creativity, educating creativity and implicit theories of creativity. His work is presented in over 150 articles and book chapters. He has edited or co-edited three recent Handbooks (The Palgrave Handbook of Creativity and Culture Research; The Cambridge Handbook of Creativity across Domains; The Oxford Handbook of Imagination and Culture) and is currently editing the Creativity Reader for Oxford University Press. Other books include: Thinking through creativity and culture (Transaction, 2014), Distributed creativity (Springer, 2014), Rethinking creativity (Routledge, 2015, co-edited) and Creativity: A new vocabulary (Palgrave, 2016, co-edited). He is Editor of Europe's Journal of Psychology, an open-access journal published by PsychOpen.
2016 Roundtable
Topic: 'Need of Creativity in K-16 Education'
Bonnie Cramond, PhD, University of Georgia, USA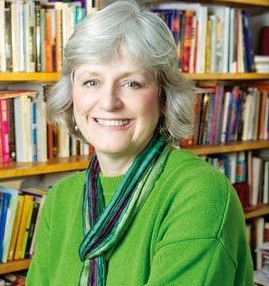 Dr Bonnie Cramond is a Professor of Educational Psychology at the University of Georgia. She has been the Director of the Torrance Center for Creativity and Talent Development, a board member of the National Association for Gifted Children, and editor of the Journal of Secondary Education. She is on the Advisory Board for the American Creativity Association; the Future Problem Solving Program International; the Global Center for Gifted and Talented Children; is a member of the International Creativity Society; on the review board for several journals; and, has published numerous articles, chapters, and a book (another is in the works). A national and international speaker, she has visited over 35 countries working toward infusing creativity into classrooms at all levels. She was honored in 2011 to be invited to give a TEDx Talk on creativity and has gratefully received other international and national honors.
Doug Hall, Ranch and the Innovation Engineering Institute, USA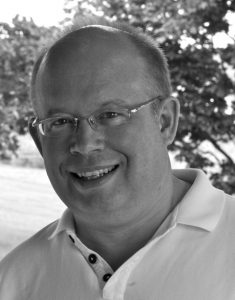 Doug Hall is the founder and CEO of the Eureka! Ranch and the Innovation Engineering Institute. He is a hands on innovation practitioner, quantitative researcher, educator and author whose life's work is applying system thinking to innovation. He is a chemical engineer by education who rose to the rank of Master Marketing Inventor at Procter & Gamble—inventing and shipping a record nine innovations in 12 months by applying system thinking to innovation strategy and execution.
Doug is the best selling author of six books with a seventh in process. He has starred in two network television series and co-hosted a national radio program. He wrote and performed North Pole Tenderfoot, a one man play on his adventure recreating Admiral Peary's last dash to the North Pole.
For his pioneering work in applying system thinking to Innovation, Doug was awarded an Honorary Doctorate in Engineering from the University of Maine and a Doctor of Laws from the University of Prince Edward Island. Beware. rest before you attend Innovation College with Doug as he has never ending energy. Despite his crazy schedule he views teaching Innovation College as his most important priority.
2015 Roundtable
Topic: 'Celebrating 100th years anniversary of birth Dr E. Paul Torrance'
Fredricka K. Reisman PhD, Drexel-Torrance Center for Creativity and Innovation & School of Education, Drexel Univers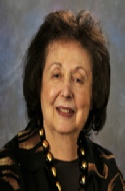 Dr Fredricka K. Reisman is professor and founding director of Drexel's School of Education. She currently is professor in the School of Education and Director of the Drexel/Torrance Center for Creativity and Innovation. Additionally, Dr. Reisman served as Assistant Provost for Assessment and Evaluation and Interim Associate Dean for Research in the School of Technology and Professional Studies (SoTAPS) within Goodwin College.
She created the Creativity and Innovation Graduate and Undergraduate programs housed in Drexel's School of Education. The program has a master's degree and graduate and undergraduate certificates. A creativity concentration is available in the School of Education Ed.D. program.
Prior to coming to Philadelphia, Dr. Reisman served as Professor and Chair of the Division of Elementary Education at the University of Georgia and as an elementary, middle school, high school mathematics teacher in New York State, and mathematics education instructor at Syracuse University. Dr. Reisman has an impressive record of external funding from the US Department of Education, the PA Department of Education, National Science Foundation (NSF) and foundation support such as the Wallace Funds and the Anna E. Casey Foundation, to assist pre-and in-service teachers in developing their mathematics and technology skills both in regular and charter public schools including national projects. She has collaborated on funded projects in the Drexel College of Engineering and served as Co-Pi or external evaluator on several College of Engineering funded projects.
In 1984, Dr. Reisman headed the Drexel project management team for the Computer Applications in Teaching Program which was the first major effort to integrate computing into instruction in the Philadelphia high schools. She has just (2014) completed her third USDE funded Transition to Teaching Program bringing her funding to over $13,000,000 since 2002.
She is the author of several books with subjects that include, diagnostic teaching, teaching mathematics to children with special needs, elementary education pedagogy, and mathematics pedagogy. She also has co-authored a trilogy of books with world-renowned creativity scholar and researcher, E. Paul Torrance, on teaching mathematics creatively. Dr. Reisman has completed a Grades 1 and 2 Diagnostic Mathematics Assessment that incorporates creativity theory published in 2009 by Scholastic Testing Service (STS), publisher of the Torrance Tests of Creative Thinking. She has completed with co-author David Tanner (formerly Chief Innovation Officer at Dupont) a 2014 book entitled Creativity as a Bridge Between Education and Industry: Fostering New Innovations available from Amazon.com.
Dr. Reisman was selected as Editor of the 2013 KIE British Conference Book Series entitled Creativity: Process, Product, Personality, Environment & Technology. She chaired the creativity section of the 2014 KIE conference held in Riga, Latvia, was a keynoter, and served as Editor of the 2014 KIE Conference Book. She was appointed to the KIE Board and will serve as Editor of the 2015 KIE Istanbul, Turkey Conference Book. Dr. Reisman will give the Keynote for the first E. Paul Torrance panel at the 2015 KIE Istanbul conference that honors Dr. Torrance's body of work on creativity and creative pedagogy.
Dr. Reisman was awarded the national 2002 David Tanner Champion of Creativity Award by the American Creativity Association (ACA) and was appointed to the ACA national Board, served as ACA Treasurer and is currently ACA president. Drexel is headquarters for ACA.
Dr. Reisman and co-authors, Larry Keiser and Obinna Otti, have created a free Apple App (downloaded via iTunes) entitled the Reisman Diagnostic Creativity Assessment (RDCA) which taps 11 creativity research-based factors (originality, fluency, flexibility, tolerance of ambiguity, resistance to premature closure, risk taking, intrinsic and extrinsic motivation, divergent and convergent thinking, and elaboration). They are creating a strategies manual that includes activities to enhance each of the RDCA factors. An annual SIG featuring the RDCA will be inaugurated in Istanbul at the 2015 KIE conference.